It's time to kick high interest debt to the curb by transferring those balances to the Salem VA Credit Union MasterCard.
We are offering
5.99%

APR on all balance transfers for the life of the balance. Transfer the balance by April 30, 2021 to take advantage of this great rate.

* This promotional rate is not valid on existing Salem VA Credit Union loans. Purchases, cash advances and existing balances do not qualify and will continue to be assessed at 13.5% Annual Percentage Rate (APR). Finance charges on the transferred balance will be assessed at 5.99% APR for the life of the balance and calculated in the same way as a cash advance.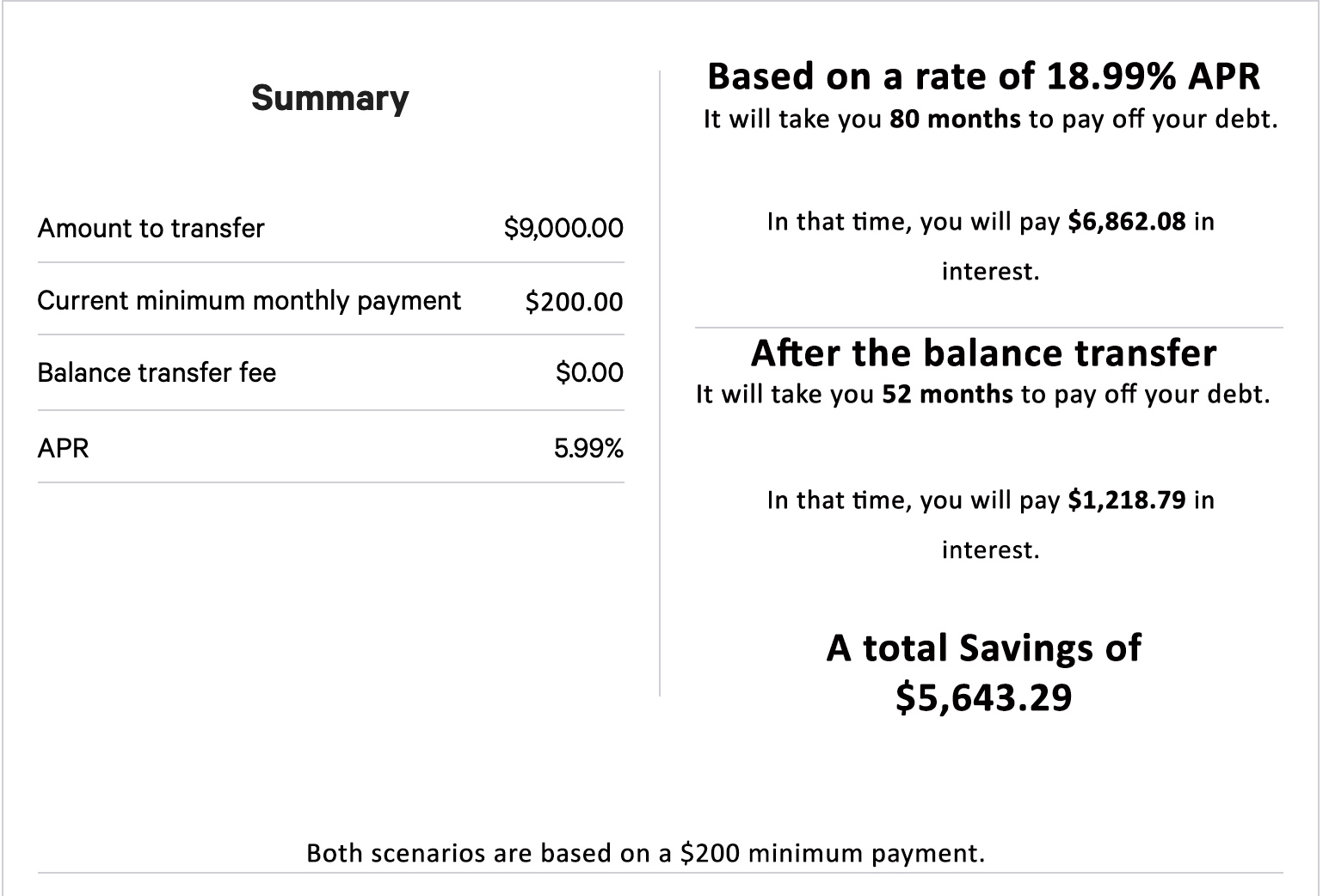 Would you like to compare your own high interest debt with our balance transfer offer? Download our free balance transfer calculator here.
*Calculator is used as a reference. Final totals may vary.